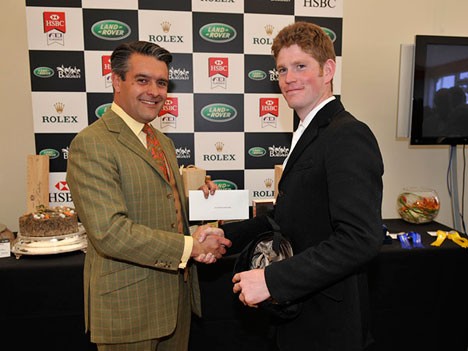 Angus and his team are dedicated to delivering a profitable service to Sponsors and successfully conveying Sponsors' messages to their target audiences through the platform of eventing.
Angus has a terrific group of Sponsors to whom we are immensely grateful for their superb services and support throughout the year, but we are always keen to create new partnerships. All approaches are treated individually and relationships are tailored to suit each companies needs and requirements.
A personable and amiable individual, who is well versed in both public speaking and commentating, Angus is confident working with media and engaging with clients.
If you or your company are interested in sponsoring Angus then please do contact us to discuss any ideas you might have.
What Angus and the sport of eventing can offer
Eventing is a rapidly growing sport within the UK and equestrian activities are on the rise, never more so than this year following the Olympic 'halo effect'
Three day eventing is a thrilling spectator sport and has a wide following – 180,000 spectators at Badminton – the highest number on a single day at any sporting event in Europe, second only to the Nascar Racing in the world
Over 4.5 million people ride regularly in the UK with over 17 million people (33% of the population) expressing an interest in equestrian sport
By supporting one of Britian's top up and coming riders you and your product will have direct access to a very affluent audience; 80% of spectators are ABC1 profile (the UK's strongest AB participation sport)
Improve brand image by aligning your company and product with a successful event rider who is already proven on the European stage
Media coverage- over 1500 hours of equestrian sport is broadcast annually by 31 international broadcasters to a potential 3 million viewers in 160 countries
Increased brand recognition and exposure via our website and the opportunity to display logos and embroidery on rider and groom clothing and saddle wear
Product endorsement through the use of Angus in adverts and public appearances